New and Used Trucks For Sale UK | New and Used HGV Sales
Would you like a captive audience for your Truck and Trailers Adverts? An on-line marketplace where people and businesses go to view and purchase anything related new truck sales, HGV sales, used truck sales and used HGV sales.
Well, Truckslife is the only "One Stop Shop" for everything related to the haulage, transport and logistics business. A single source website and Mobile App for everything in the Trucking world!
Our unique system allows you to advertise, purchase or view the following services:
Vehicles - New truck sales and used truck sales
Parts - New, used and aftermarket
Accessories - New and used
Truck Services - Servicing, Repairs, Recovery, Insurance, etc
Haulage - Loads offered and Backloads available
Jobs - Advertise and apply for truck associated roles
Truck Stops - Locate truck stops near you
Fuel - Find the cheapest fuel near you
Auctions - advertise and locate truck auctions
Buyers - Why Choose Truckslife for Buying New or Used Trucks from Brands we stock?
At Truckslife, we have made Truck Sales much more accessible, transparent, and efficient. Buyers can now select new truck sales and used truck sales from reputable dealers or individual sellers by using our powerful search facilities to choose the vehicle of their choice. We help our buyers with valuable tools and comprehensive and easy-to-use search facilities that help them decide which Trucks best fit their requirements. As we stock a wide selection, buyers can easily find new or used trucks that best fit their budget plans, so they can get the truck they need without spending a fortune.
With a wide selection of new truck sales and used truck sales in our catalogue, we will indeed have the one that perfectly fits your needs. With us, it is easy to find vetted and accredited dealership within the UK region from trusted suppliers. At Truckslife, buyers can make the most out of the following benefits:
A large cross-brand selection of Vehicles and Trailers from dealers and private sellers
Search Function - Precise, tailored, and accurate search functions throughout
Modern Platform - Clean lines, free from those annoying popups
Driving a positive buying experience by providing detailed information about the trucks
Full Vehicle details, including manufacturers & data from DVLA
Vehicle photos showing all views
Access through the web or Mobile App
We update our inventory with a wide range of quality used HGV vehicles on regular basis. Whether you are a company or an individual, our platform has a great range of new and used trucks to fulfil your needs.
For Sellers: Advertise at Truckslife to sell your New and Used Truck fast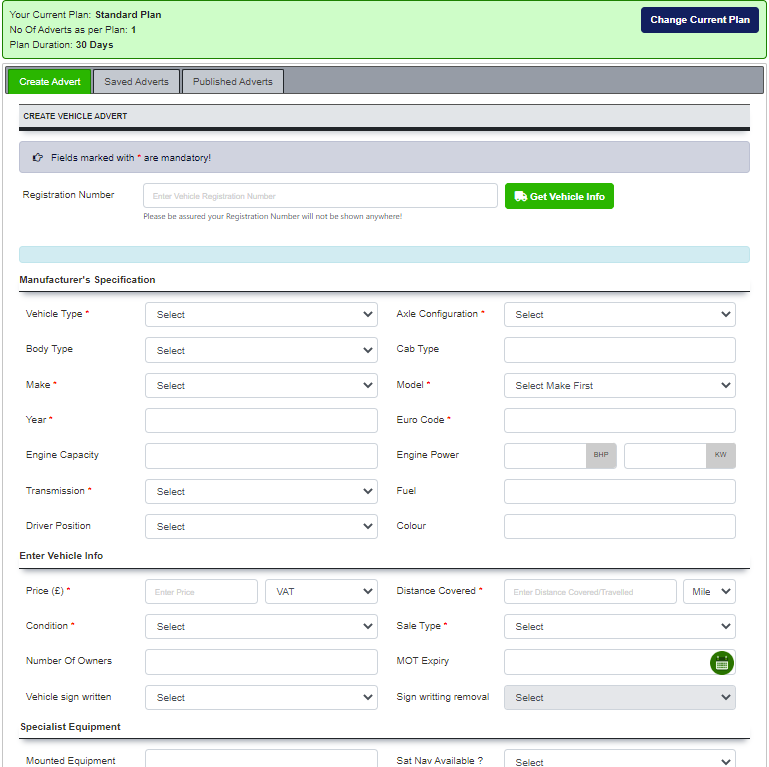 Truck dealers or individual sellers can sign up with us to showcase their new truck sales and new HGV sales on our website and get access to a dedicated audience of potential customers who are interested in their trucks. With our support team assisting you every step of the way, selling your truck is no longer a stressful process. Some of the reasons that make our Truckslife the first choice of preference for Dealers and Sellers of Truck Sales include:
Cost-Effective - Real value for money with clearly defined and laid out advert plans
Ease of use - Quick and easy, step-by-step uploading of individual adverts
Vehicle information added quickly – DVLA data pulled automatically
Confirmation - Instant advert email confirmation, and supporting invoicing issued
Easy Editing - Edit and amend individual adverts at any time for free 24/7
Advert Counter - See hits/views, on your individual advert counter
Option to pay monthly for ANY non-specific adverts, volume discounts
Multiple currency options
User Web Site or App to add Adverts
Plus, whenever a new advert is added we automatically post it on social channels to attract more buyers.
How to Advertise at Truckslife for Selling your New and Used Commercial Trucks and HGV?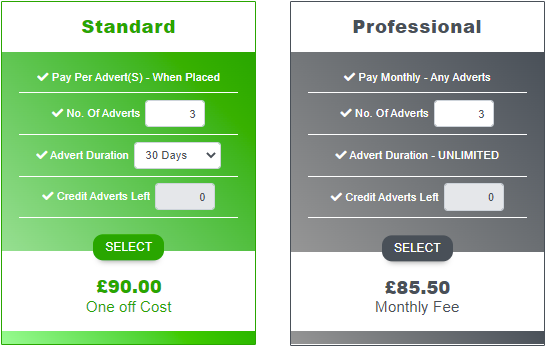 So how does our advertising work? Well, you can either advertise on a "One-Off" basis (Standard Plan) and "pay as you go" OR on a "Monthly" basis (Professional Plan) where you pay monthly for ANY number of adverts continually running.
Standard Plan:
For occasional or users who want to pay as they go for each advert. An advert can be placed for 30, 60 or 90 days and if more than one advert is required then volume discounts can be applied.
Professional Plan:
This is for Companies or Users that require one or more adverts to run continually. The advert can be replaced at any time and at no extra cost, for example, if a vehicle is sold then another can be advertised in its place. A monthly fee is paid depending on how many adverts are required. The monthly fee can be cancelled at any time.
All individual users and companies must Register in order to advertise. In case of any queries, you can easily speak to one of our service executives or chat with them to resolve any queries.
Advertise New and Used Commercial Trucks and Latest Trailers for Sale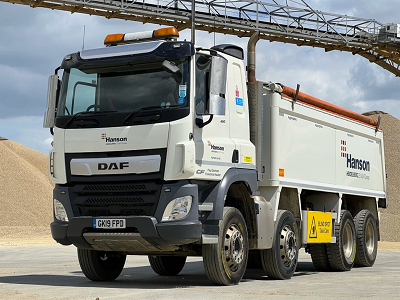 The Best Platform for New/Used Trucks:
Truckslife uses cutting-edge and state-of-the-art digital solutions to simplify the new or Used truck sales and new HGV sales and used HGV sales process. Our platform has a wide range of new and used trucks and trailers for sale including, Tractor Units, Rigid Trucks, Tipper Trucks, 7.5 Tons, Specialist Trucks, and more. On our platform, buyers can browse trucks from leading manufacturers and individual dealers.
On our platform, we have all the Truck Types and Models to suit the needs of business and individuals. In response to our superior quality service, we ensure a higher buyer and customer satisfaction rate. This makes it possible for us to receive regular repeat business with our customers. We ensure long-term business success with the best standard customer service. We're proud to announce specialise in the business of commercial vehicles for sale, truck and trailer sale in the UK.
Testimonials:

"It was a great experience buying a Trailer from Truckslife. This is the best online platform to search for a wide range of new and used trucks. Truckslife is a great place to look for a truck at a reasonable price. If anyone is looking for used truck sales then I sincerely recommend visiting Truckslife.com."

---

"I've advertised my second-hand Grabwagon for sale at Truckslife and I was able to sell it in double quick time. Their service is great and highly recommended. Thanks guys!"

---

"I was looking for the best quality used trucks for my business and it was then that I noticed the Truckslife.com website. I was more than happy seeing a wide range of trucks in their inventory and thanks now I'm the owner of four Trucks!"

---
Frequently Asked Questions:
Why sell my truck at Truckslife?
With Truckslife you can sell your used or new truck online by simply listing your ad on our website. We can help you connect with a customer base who is interested to buy your Truck. Selling your truck is no longer a stressful process with Truckslife. We are the best platform for new truck sales and used HGV sales.
Why is Truckslife the best site for the latest arrivals of new and used commercial vehicles?
Truckslife is the best, trusted, and most reputed online platform for Truck Sales. We help you sell or buy new or used trucks at an affordable price. We help buyers find the best truck that perfectly matches their requirements and budget.
Is it good to buy Used Trucks or used vehicle for Sale?
Yes! Buying Used Truck Sales is a smart option and at Truckslife you can explore a wide range of used trucks that are reliable and tough, making them perfect for any job. The trucks listed on our portal are affordably priced with complete information related to the trucks, so you can get the truck you need without spending a fortune.
How to advertise to sell your used trucks and trailers at Truckslife?
You can either advertise on a "One Off" basis (Standard Plan) and "pay as you go" OR on a "Monthly" basis (Professional Plan) where you pay monthly for ANY number of adverts continually running.
Why Truckslife is First Choice and How it differs from competitors?
Truckslife is dedicated to the Trucking and Haulage business and is a "one-stop shop" for anything connected to the Trucking world. We have developed a modern advertising platform with clean lines, free from those annoying popups with Quick and easy, step-by-step uploading of individual adverts. Buyers can find a variety of different brands and models at a variety of different prices. Our expertise and efficiency in the business is what makes us the trusted platform for quality used trucks for sale in the United Kingdom.