A One-Stop Online Solution from Searching and Promoting Truck Services in the UK
Truck Hire | HGV Recovery | Truck Servicing | HGV Repairs | HGV Training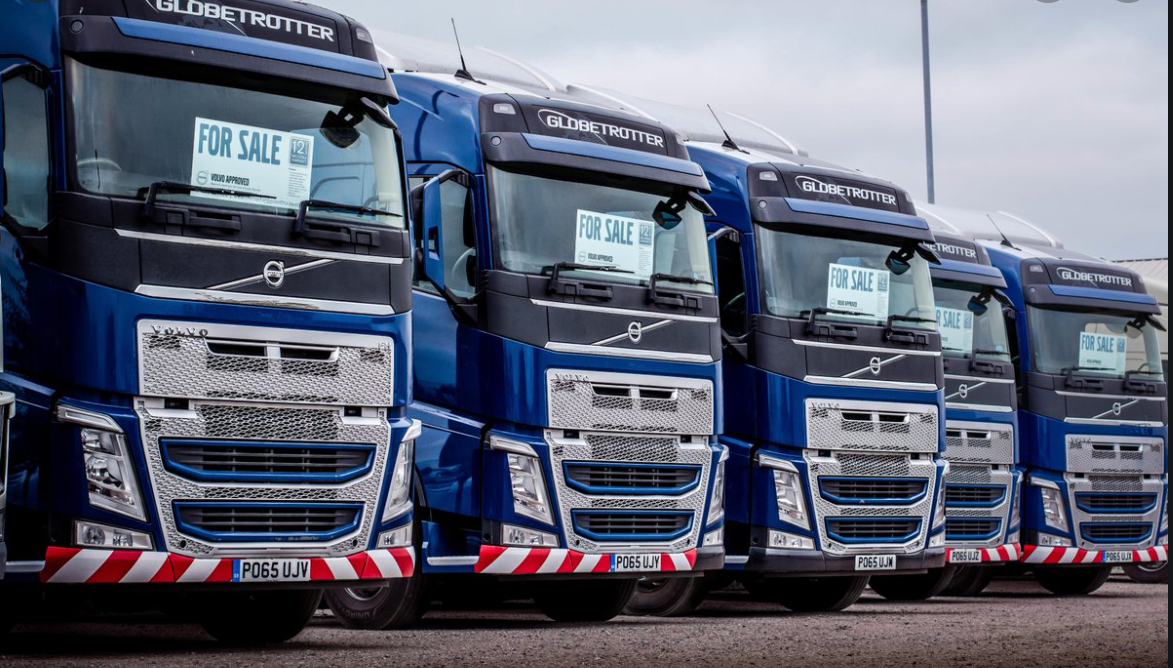 Truckslife is the only one-stop online solution where you can search for or promote your Truck Services all over the UK and Europe. Truckslife is the UK and Europe's fastest-growing company dedicated to the Trucking and Haulage business and is a "one-stop-shop" for anything connected to the Trucking world. Our platform is designed for trucking service-providing companies or individuals and customers needing Truck Servicing, truck repairs, truck hire, truck recovery, HGV repairs, and HGV servicing. Advertising truck Servicing on our platform will improve the visibility and market presence. It helps you connect with potential customers specifically looking for Truck Servicing and Truck repairs.
Truckslife is the perfect solution for reputable companies/individuals offering cost-effective ways to promote their truck services, truck hire, Truck Recovery, HGV Repairs, and HGV Servicing in the UK and Europe.
For Customers Seeking Truck repairs, HGV servicing, and Truck recovery: Our Truckslife website or app will allow you to quickly find truck services from reputable companies or individuals all over the UK and Europe.
Truckslife is the fastest growing online web platform mobile app that homes many trucking servicing and HGV Servicing offered by esteemed service providers across the UK and Europe. Being a customer-centric firm, our primary focus is to provide ease and comfort to our customers looking for truck-related services like Truck repairs, Truck hire, HGV recovery, Truck servicing, and HGV Repairs. Our Truckslife online website and mobile app have simplified searching for trucks and HGV Servicing online.
For Truck Service Providers: Advertise at Truckslife to Connect with Potential Customers Doing Real Business!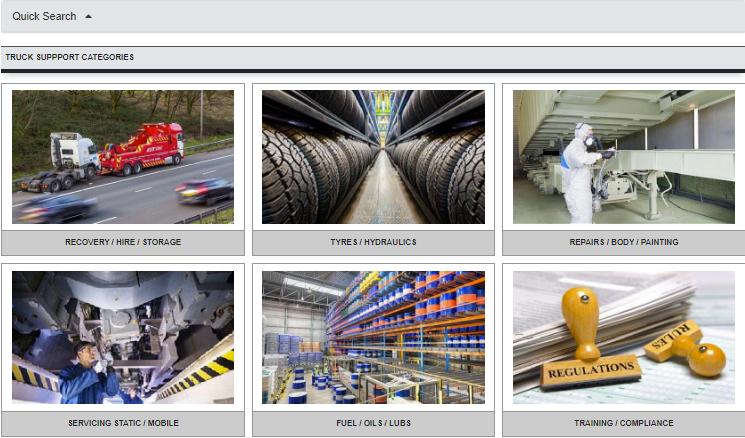 We have developed a convenient platform where service providers can showcase their trucking services like Truck Hire, HGV Recovery, Truck Servicing, HGV Repairs, HGV Servicing & HGV Training and connect with potential customers who are actively looking for your specific services. Thousands of customers visit Truckslife every day to find your trucking services. With our support team assisting you every step of the way, advertising and promoting your services on our platform isn't a difficult task.
Start advertising at Truckslife and engage with the right audience who will have a significant impact on your business.
Our unique system allows you to advertise anything to do with Trucking, Haulage or Logistics services, including:
Truck Hire- Advertise your Truck Rental services to a large audience who may need to hire trucks for their specific business needs.
Trailer Hire>- Advertise your Trailer Rental services to a large audience who may need to hire trucks for their specific business needs.
HGV Breakdown &Recovery- Advertise your HGV Breakdown &Recovery services.
Truck Servicing- Advertise your Truck Servicing on our platform and have your phone ringing off the hook in no time.
HGV Repairs- Advertise your HGV Servicing and HGV Training on our platform and get your services in front of customers actively looking for HGV recovery services.
Tyres & Wheels – Advertise your Tyre and wheel services, both static and mobile.
Tools & Equipment – Advertise any tools and equipment services
Parking& Storage – Advertise long and short-term parking, open and closed storage.
Containers – Advertise sales and hire Container Services.
HGV Training- Advertise your HGV Driver Training and Compliance Training services.
Insurance & Financial Services – Promote insurance, financial & consultancy services.
Advertising your end-to-end Truck Servicing and Truck Recovery on our platform helps you increase sales and make the audience aware of your services.
Benefits of Advertising your Truck Hire and Truck Repairs at Truckslife:
Join the growing number of Truck Servicing providers choosing to advertise and promote their business on our platform because:
Targeted Audience – visitors from haulage, transport & logistics industry
Active Customers- potential customers actively looking for your services.
Your Reach is Limitless- Promote your brand by gaining massive reach by advertising on our website and mobile app platforms.
Cost-Effective - Real value for money with clearly defined and laid out advert plans.
Flexible Plans – Monthly Fee to advertise continually or pay as you go
Modern Advertising Platform - Clean lines, free from those annoying popups
Ease of use - Quick and easy, step-by-step uploading of individual adverts
Confirmation - Instant advert email confirmation, and supporting invoicing issued
Easy Editing - Edit and amend individual adverts at any time for free 24/7
Advert Counter - See hits/views, on your individual advert counter
Option to pay monthly for ANY non-specific adverts, volume discounts
Multiple currency options
Plus, whenever a new advert is added we automatically post it on our social channels to gain massive reach for your adverts related to Truck Hire, HGV Recovery, Truck Servicing, HGV Repairs, HGV Training, etc...
Testimonials:

"It was a great experience buying a Trailer from Truckslife. This is the best online platform to search for a wide range of new and used trucks. Truckslife is a great place to look for a truck at a reasonable price. If anyone is looking for used truck sales then I sincerely recommend visiting this site."

---

"Truckslife has a great team and has done an excellent job in helping me connect with potential clients looking for HGV Repair services. The team helped me in making a killer advert and the entire process was smooth & hassle-free."

---

"I've been most impressed by the online truck service booking facility made available by Truckslife. Real-time updates and excellent support received. I was able to connect with a reliable Truck Rental service provider and the entire process was swift and hassle-free."

---
Frequently Asked Questions
Why advertise at Truckslife for truck servicing?
Truckslife is one of the fastest-growing online platforms dedicated to the truck servicing and HGV Servicing. We help truck service providers connect with a potential customer base who is already interested in Trucking Services.
Do I get any invoice for advertising?
Yes, instant advert email confirmation, and supporting invoicing will be issued
How Truckslife services are distinct from others?
At Truckslife, we have developed a unique system that covers every area of the Truck repairs, truck Hire, truck servicing, truck recovery, HGV repairs and HGV recovery.
Advanced Technology?
We rely on frontier tech-driven digital solutions and our proven expertise to serve our customers anywhere, anytime across any part of the UK and Europe.
Hassle-Free Service
We provide complete hassle-free service to our customers. We have developed a modern advertising platform with clean lines, free from those annoying popups with quick and easy, step-by-step uploading of individual adverts.
If you are looking for reputable companies offering cost-effective truck servicing and HGV servicing, Truckslife would always be your right choice.